Payment Methods Available with Hyphen Wallet for Suppliers, Contractors and Trades
Choose the payment option that works best for you, depending on how fast you want to be paid. With Hyphen Wallet, you're never stuck in one method of payment.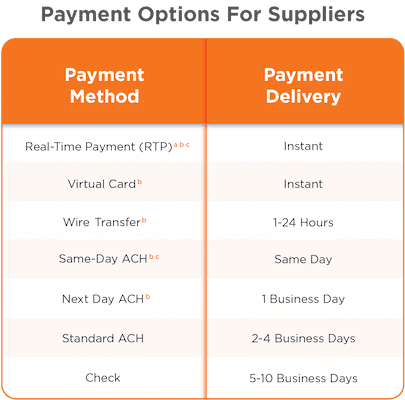 a RTP bank eligibility for Supplier to receive RTP payments. To find out if your bank is RTP eligible, click here.
b % fee to Supplier to receive an expedited payment from Builder. No fee for ACH or Check payments.
c % for eligible banks only.
Gain Visibility Into Payments and Invoices
Hyphen Wallet provides Suppliers a window into payments made by Builders with real-time payment status via the Hyphen Wallet portal. Hyphen Wallet also allows Suppliers to view payment reports in SupplyPro and download them into excel for further analysis. Now Suppliers can be easily connected to the home builder's payment system.
Securing payments have never been easier. We invite you to check out our Hyphen Wallet explainer video!
Real-Time Data Flow
Instant reconciliation within Hyphen Wallet ensures a fast, accurate financial close cycle, improves cash flow visibility and working capital management and reduces potential fraudulent payouts. Combine payment methods, subsidiaries and regions using payment integration that's real-time and available 24-hours.
Reduce Fraud and Increase Security
Having visibility into all transactions by the Builder, Suppliers, Trades and Contractors, payments can be verified and tracked throughout the payment process. Moving to an automated construction billing and payment software reduces the possibility of error by fraud or lost checks in the mail. Replace risk and fraudulent activity with enhanced security.
Hyphen Wallet Product Features
Complete control on how payments are received - RTP, Virtual Card, Wire, ACH or Check

24/7 access to status of payments and funds

Ability to change payment options in real-time as opposed to a one-time payment choice at setup

Real-time messaging and transparency

Enhanced security and real-time funds availability

24/7 always on service

100% paperless transaction

Enhanced security
FIND OUT WHAT YOU'VE BEEN MISSING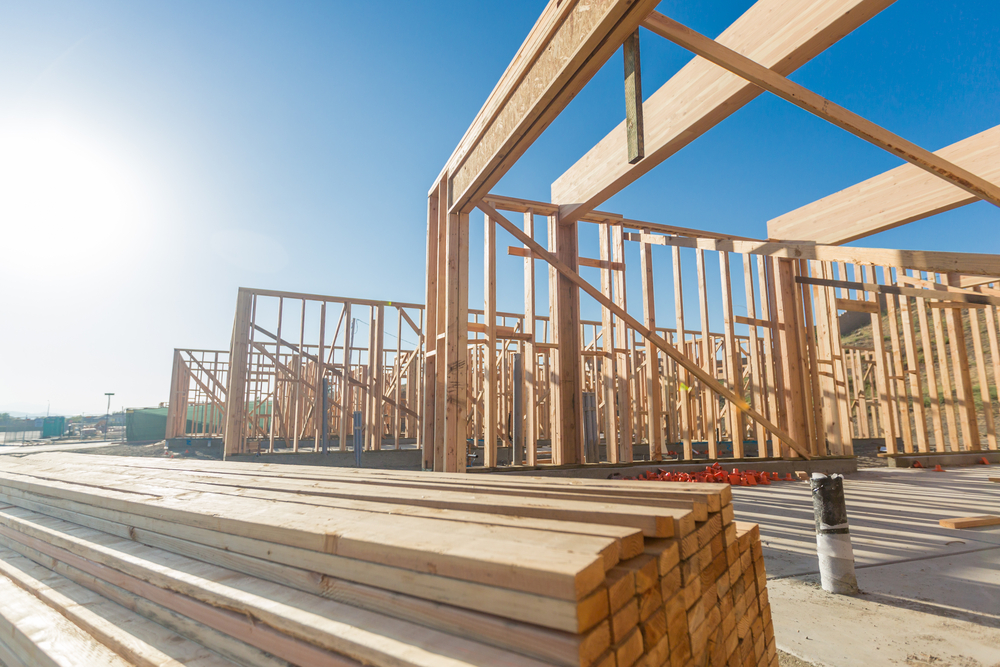 See How SupplyPro with Hyphen Wallet Helps Corey Construction Streamline Accounts Receivable (AR) Processes
"As a longtime user of SupplyPro and now Hyphen Wallet, we greatly appreciate how Hyphen Solutions continually innovates by launching robust tools that streamline processes for any size Supplier as they grow and build their brand."
---
Hyphen Wallet features an easy-to-use portal that integrates seamlessly with SupplyPro, including the ability to track, reconcile and report payments.
Learn More About Hyphen Wallet
Comparing Hyphen Wallet To Legacy Payment Methods:
With Hyphen Wallet You Will:
Receive payments in seconds vs 5-7 days with traditional checks.
Have flexible payment methods, change your payment preference at your convenience.
Gain real-time payment visibility into payment status for all received builder payments.
Minimize Accounts Receivable and Accounting support. With electronic payments you no longer have to worry about lost checks in the mail.
Prevent fraud with increased security of electronic payment methods.
Potential Issues of Staying with Legacy Payment Options:
Longer wait times for payments (days vs seconds).
Increased risk for fraud and lost checks in mail.
Long and manual reconciliation process.
Increased support needed by Accounting and Accounts Receivables teams.
Minimized access to cash flow.
The Evolving Landscape of Payment Methods
Why Builders are Adapting
Sticking with current legacy construction invoice and payment systems can prevent your business from potential opportunities. What did 120 organizations say about factors driving change for payment management systems?
Need to improve efficiency of the invoice payment management system
Need to respond to technological innovations
Need to reduce systemic risk
Market demand for better payment system/settlement services
End-user demand for better payment/settlement services
Government demand or better payment services
Suppliers, Take Advantage of Faster and More Secure Payments
that will Ultimately Help You Manage and Grow Your Business More Efficiently.

Hyphen Wallet FAQs